Thats an easy fix, best idea is you create one !(it only takes a minute or two)
or  if you dont have that long you can always click the 'buy as guest' link at the bottom of the PayPal pop up.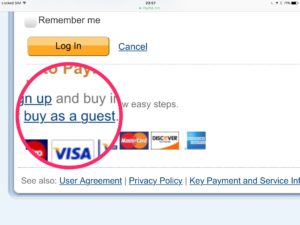 This will allow you to add credi or debit card details instead of using a PayPal account.
One drawback……..
In the event of a cancellation your money is instantly transferred back to a paypal account but can take 5-7days to go back on a card due to the card issuer not processing it straight away.